OUR COMPANY
The locally-owned Knappett Group of companies has been in business since 1983. Over the years, we've completed hundreds of projects throughout British Columbia and have established a tradition of excellence in construction. Our teams of certified tradespeople and construction professionals have completed some of the largest and most complex builds on Vancouver Island, and this expertise is brought to each and every project. For us, success is a completed build that exceeds obligations and is delivered on time and on budget.
OUR EXECUTIVE LEADERS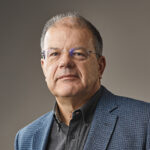 John Knappett, P. Eng.
President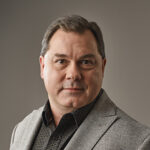 Roger Yager, P. Eng.
Vice President
IN THE COMMUNITY
Giving back has always been important to us. Over the years we've supported many local organizations, including:
United Way
Annual support through fundraising initiatives, including the company's matching employee donations. (Link)
Mustard Seed
Annual support through donations and Canstruction. (Link)
Our Place
Annual support through donations, Major Sponsor of Hungry Hearts Fundraising Gala, and Sponsor of Therapeutic Recovery Centre. (Link)
Canstruction
Annual fundraiser that supports the Mustard Seed by raising food can donations. We were one of the first large construction companies to take part and have challenged others to join. Last year, three construction teams entered. (Link)
Cool Aid Society
Annual support through donations and sponsoring their Homecoming Gala. (Link)
Anawim House
Sponsor of annual fundraiser. (Link)
Camosun College Foundation
Support through donations and Major Sponsor of New Trades Shop (Knappett Carpentry Shop). (Link)
Vancouver Island University Foundation
Major Donor towards Building Campaign Fundraiser. (Link)
Another Brick in Nepal
Support of a school building program in Nepal. (Link)
Greater Victoria Performing Arts
Support through donations for Awards of Youth Musical Performance. (Link)
Youth Athletics
Sponsors of numerous Youth Athletic Teams in the Vancouver Island area.
OUR PARTNERS
Giving back is important to Knappett Projects and supporting the Hungry Hearts Campaign is just one way we help build the communities in which we work and live.